Studies carried out during expeditions in extreme ecological environments, as well as during climatic or social crises, which act as life accelerators.
Direction: Christian Clot
____
OUR EXPERTISE
Alone or as a group, these projects are unique areas of exploration because they create paroxysmal situations, conducive to observing people in real situations over a very short time.
Our know-how is the fruit of over 20 years of experience, a committed team and a network of multidisciplinary skills to operate in all types of environments.
Indeed, scientific field expeditions in extreme environments require varied and specialized skills in domains such as team management, scientific direction and coordination, filming videos and logistics.
From the hottest desert, to polar environments, passing through tropical or cold humid jungles, and depths or high altitudes, the Adaptation Institute carries out scientific expeditions on all types of terrains and conditions, to study human adaptation capacities in facing change.
____
CURRENT EXPEDITIONS
"4X30 DAYS MISSION-20"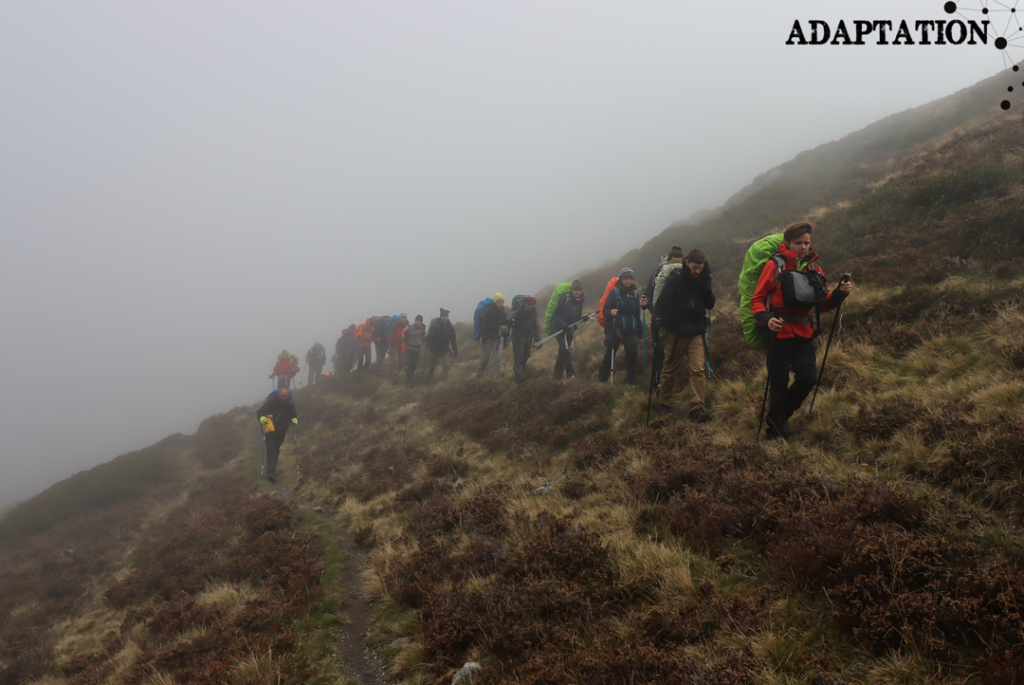 In 2020, a group of 20 team members, 10 women and 10 men, ranging in age from 25 to 48, without previous field experience, led by Christian Clot, will begin the successive crossing of the 4 most extreme environments on the planet, for 30 days each. They will carry out a comprehensive set of research protocols covering several cognitive domains: physiological, social and psychological.
The group will progress without assistance or motorized vehicles, from +60°C to -60°C and from 2% to 100% humidity and facing more than 150 km/h winds, without ever knowing what the next minute will be!
The 4X30 DAYS MISSION-20 project of the HUMAN ADAPTATION INSTITUTE is placed under the high patronage of the Ministry of Higher Education, Research and Innovation.

SOME EXPEDITIONS OF THE INSTITUTE
"Mission Baïkal"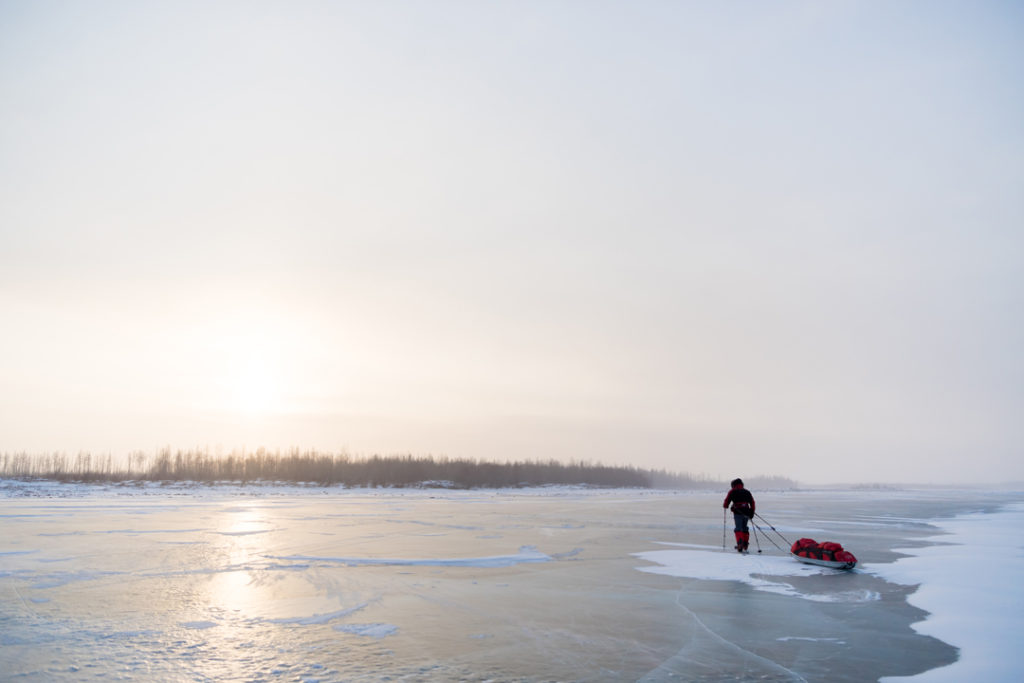 During the 2020 winter, a team led by Christian Clot, will set off on an expedition to Lake Baïkal in Russia. On the huge frozen lake, the team will progress with temperatures as low as -40°C, to test the equipment and scientific protocols necessary to carry out Mission-20.
"4X30 Days Solo-Mission – 2016/2017"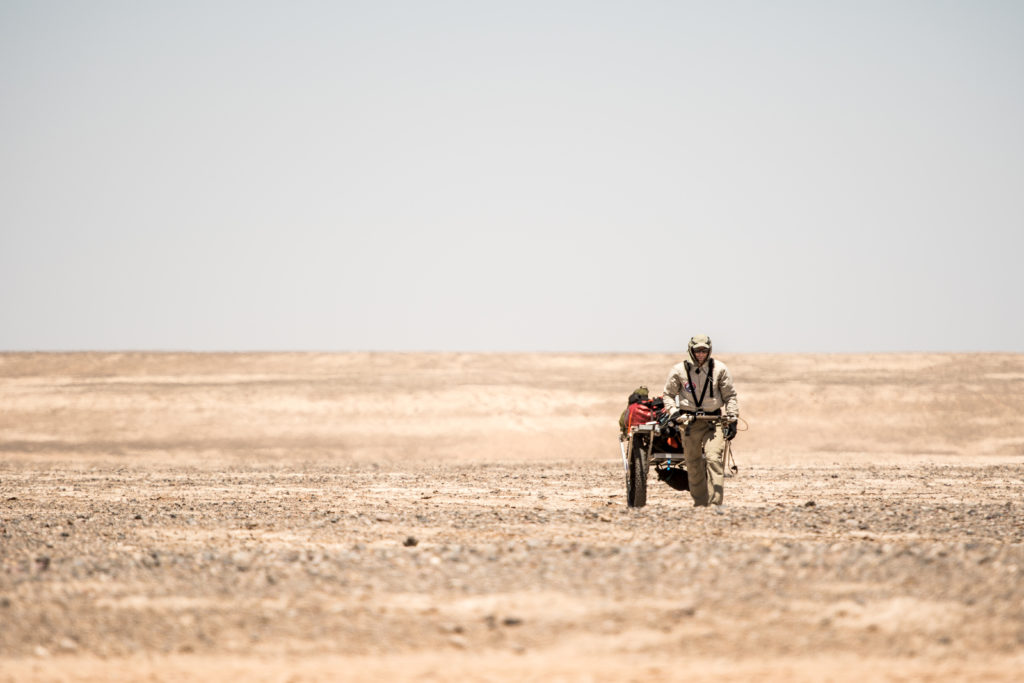 August 2016: Christian Clot set off alone into the Dasht-e-Lut desert, the hottest and driest place on Earth. He thus began one of the most extraordinary expeditions there is: the 4 successive crossings of the most extreme environments on the planet, lasting 30 days each. Interspersed between each crossing were 15 days in France to submit to test protocols.
From Dasht-e-Lut in Iran, in the height of summer, to the Verkhoïansk mountains of Yakutia in winter, passing through the Patagonian Canals and the rainforest of Brazil, he experienced temperatures from +60°C to -60°C, in the shade; humidity rates from 2% to 100% and winds exceeding 130km/h. These splendid environments stirred extraordinary emotions. Beyond the crossings he completed without any means of communication or tracking beacon, Christian carried out a complete protocol of field studies, for several hours a day, supplemented by laboratory work on heavy machines, such as an MRI, to better understand human adaptive capacities, and lay the ground work for large-scale studies.
"Mission Death Valley" (USA) – 2019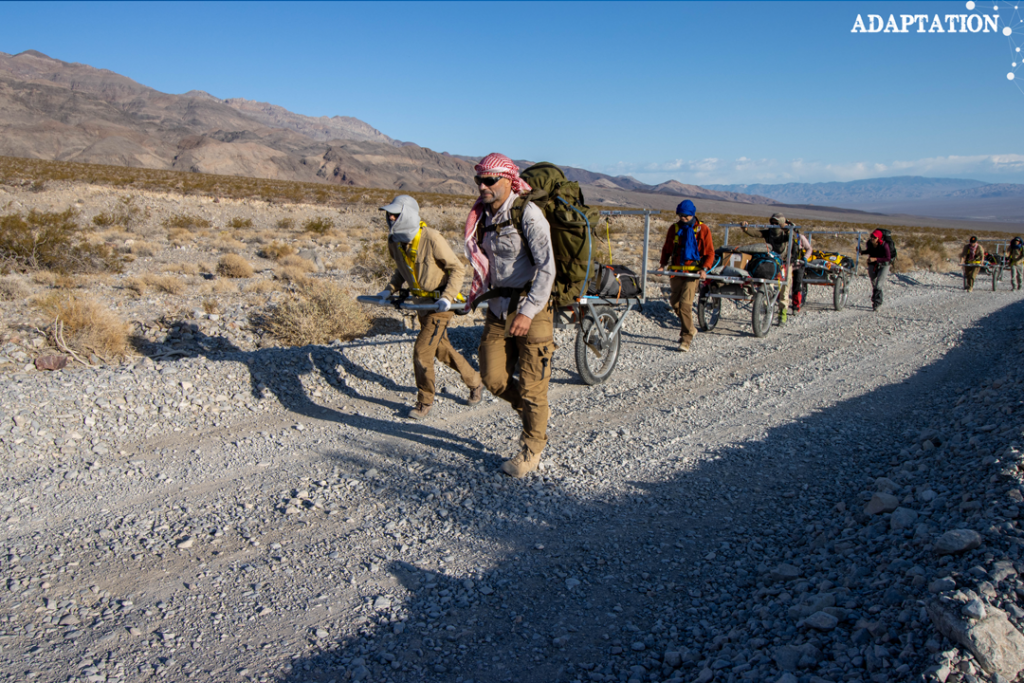 The Institute went on another mission in September 2019 to challenge the Death Valley furnace in the United States (California). Five men and five women, led by Christian Clot, went on a ten-day expedition to test new scientific protocols and various equipment, including the carts designed by our partner SODI, for the 4×30 DAY-MISSION-20. These tests, conducted under real conditions, were rich in learning experiences. They'll enable us to get the most out of our expedition studies, in the most extreme climatic conditions.
"Ultima Cordillera solo" (Chili) – 2006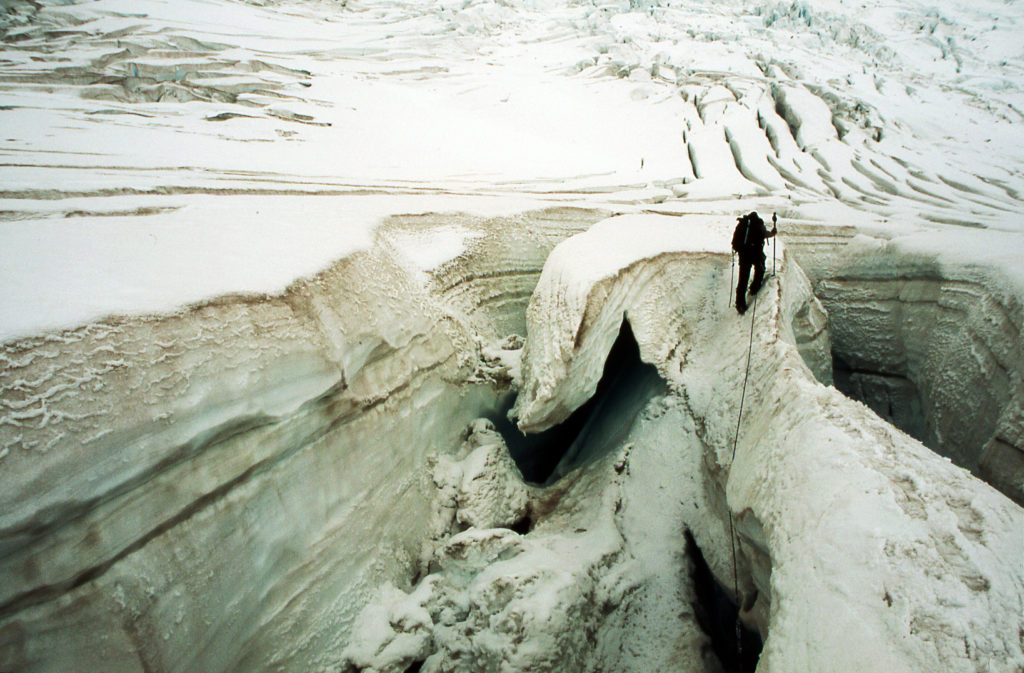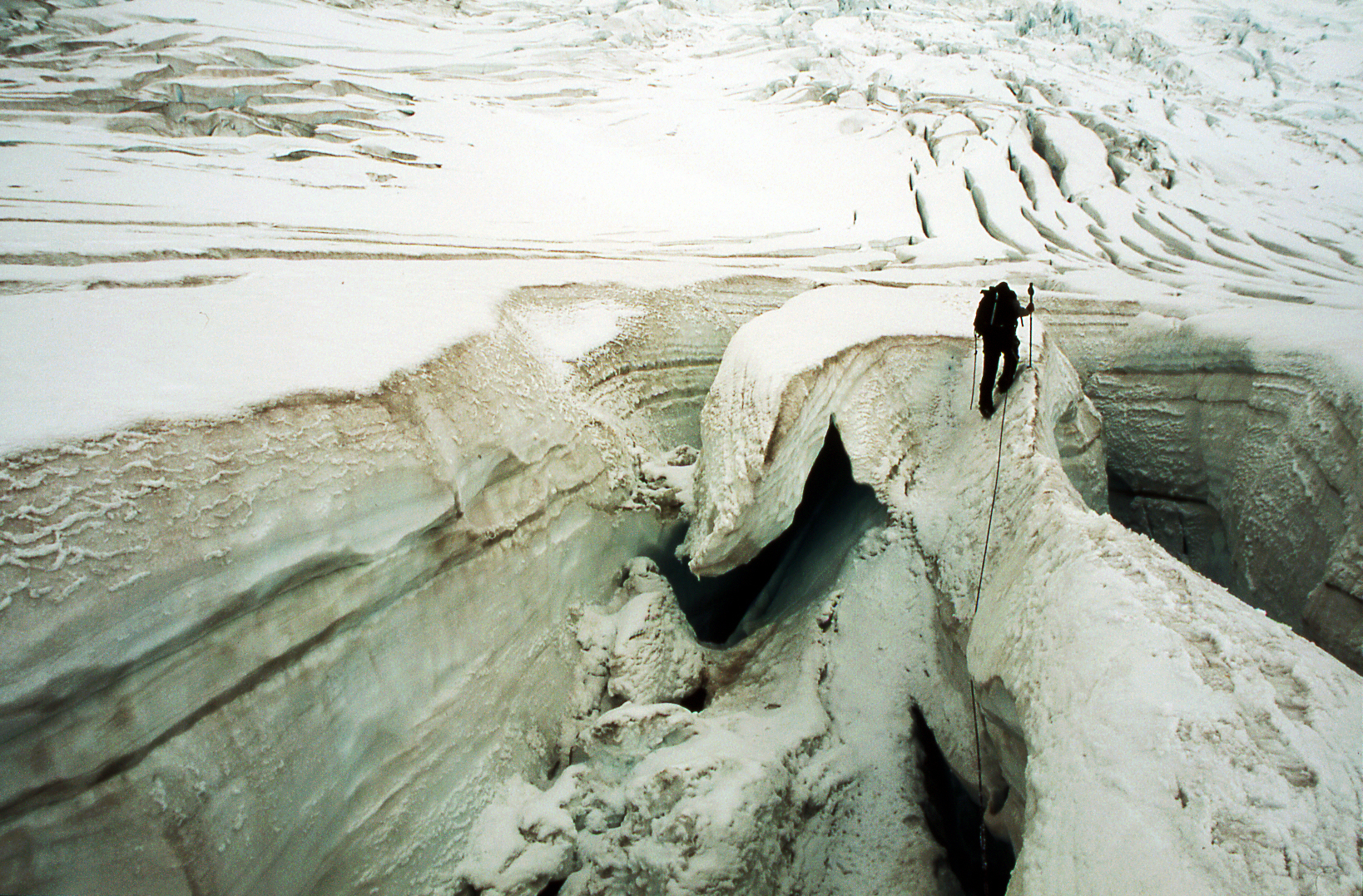 From October to December 2006, Christian Clot became the first man to enter the unexplored central part of the Cordillera in Darwin, Chili.
In this solo endeavor, he completed a loop and two peaks, which he named.
He came to the end of his exploration of the mountains of Tierra del Fuego, after five years and three expeditions.
"Ultima Cordillera" (Chili) – 2004 et 2006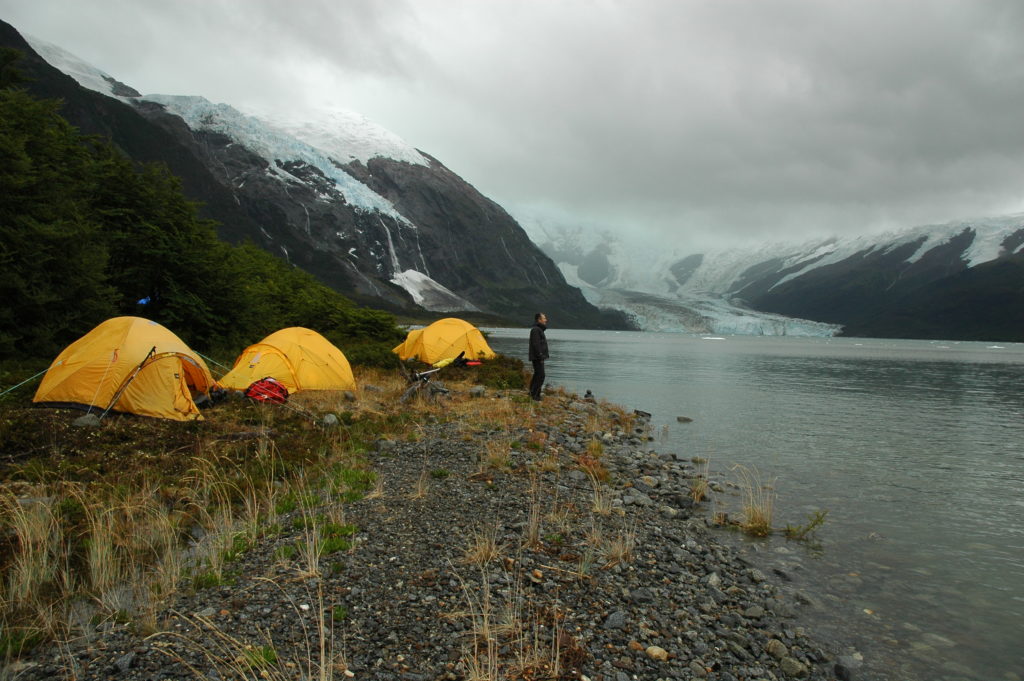 In January 2004 Christian Clot, accompanied by Karine Meuzard and Raphaël Escoffier led a first expedition to Cordillera Darwin – discovered by the explorers in 2002 –which didn't reach the desired goals due to terrible weather, but ended up providing a very good reconnaissance of the area.
In March 2006, a new expedition was set up, this time with scientists, to conduct the first in-situ studies in Cordillera Darwin and to explore the center once again.
---
2016 – 2017 / Mission-Solo
---